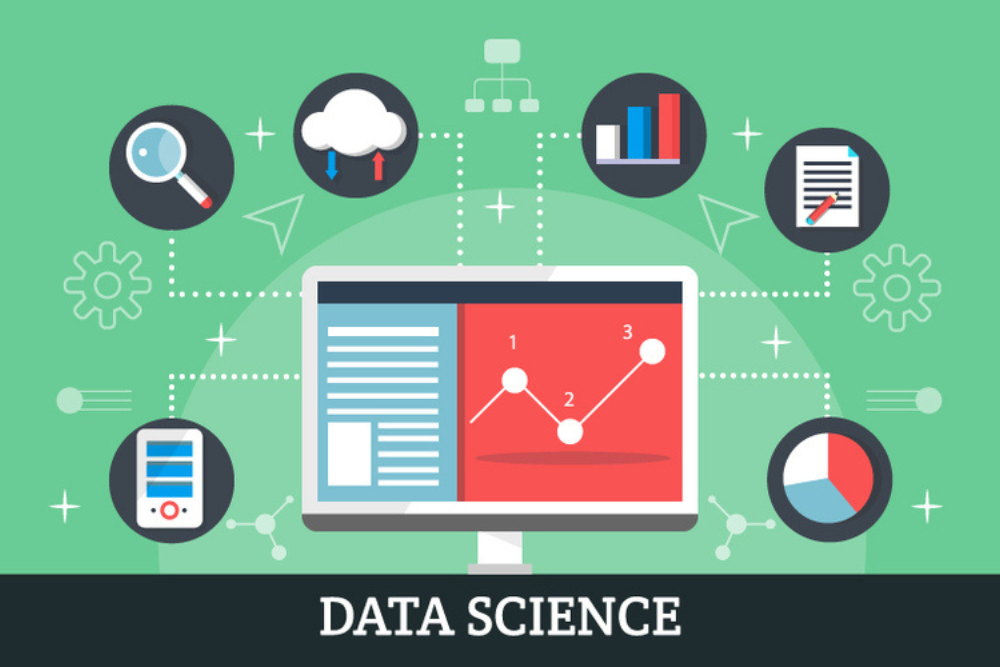 If you are serious about becoming a Data Scientist, then working your way up to the top management Data Science positions, then these are a few fast steps you should take to land your entry-level Data Science positions in the first place. You are going to need to make the effort to align yourself with the knowledge and skills in a data science job description in order to land an entry-level Data Science job.
Best Career in Data Science
To have a successful Data Science career, you will have to study Machine Learning and include it on your resume to let employers know that you are capable of getting the job done. You may also want to get a Master's degree in Data Science or related fields, which can help boost your chances of getting the job. To master your skills visit Data Science Courses that 3RI Technologies do offer.
Getting an advanced degree may also give you an advantage in the job market, giving you a chance to specialize in a specific area of data science, such as Data Visualization, Database Management, Cloud Computing, or Machine Learning. Once you have built a solid foundation in essential data science skills, you can reinforce those skills through hands-on training through landing a data science internship, which is a once-in-a-lifetime opportunity to get hands-on experience working with real-world data.
Many Data Science internships give trainees opportunities to do tasks professionals perform on their day-to-day, showing future employers you know the role and you have spent time in the Data Science work environment previously. As professionals working in India gain necessary experience, trained data science professionals can move on to positions as IT management and IT personnel, or as a Network Architect.
Most begin with degrees BSc. Computer Science/IT, B.Tech in Computer Science/ IT, then gain experience with SQL, Python, and R skills before applying to internships and jobs. Many of our prospective students who choose a career as a Data Scientist start as Junior Data Scientists, advance to Senior Data Scientists, Many of our prospective students begin their careers as Junior Data Scientists, Machine Learning Engineers, progressing to Senior Data Scientists, and eventually Lead Data Scientists to lead a Data Science Team or a Data Science Project. Some will finish their degrees and seek to head the data governance function, the data management discipline, or a business analytics team within their organizations or somewhere else. Those who are interested in analytic work and coding, and who are passionate about solving hard problems across various fields using computers, mathematics, and algorithms, might consider a career in Data Science.    
The technical skills that you will need include knowledge in Mathematics, Machine Learning, Deep Learning, Business Analytics, and Computer Science, just to name a few. Data scientists require a unique combination of statistics and programming skills, as they operate at the intersections of both fields. And there is a shortage of Data Scientists who "fit" into their companies' scope of work, there is no shortage of people who desire to be data scientists but lack the necessary technical skills in one and sometimes more areas.
You will learn essential skills in Statistics, Analytical Methodologies, Programming, and Business in a master's degree in Data Science, which will enable you to access and comprehend data in ways. The most commonly requested skills on LinkedIn job listings for Data Scientists are Python, R, and SQL, followed by Jupyter Notebooks, Unix Shell/Awk, AWS, and Tensorflow. Computer and Information Research Scientist jobs are expected to grow 22% between now and 2030, much faster than average, which is great news if you are looking at how to land a job in Data Science right now.
A Data Scientist makes a lot more salary than an average tech industry worker, and the growth of jobs is extremely strong. In this article, we define data science, examine what a professional data scientist does, look into how you can land a data science job without any experience, uncover the entry-level job titles in this role, and examine qualifications that can help you stand out from other candidates.
Conclusion
In this article, we discussed directions you should take to land your entry-level Data Science position, the related job roles. Since this is a very sought-after career option, which guarantees a good salary, advanced education coupled with great skills is mandatory. You will learn and master Data Science basics, receive mentoring from world-class Data Scientists expert trainers, create your own personalized career plan for landing the best Data Science entry-level jobs by enrolling into Data Science Courses from 3RI Technologies.