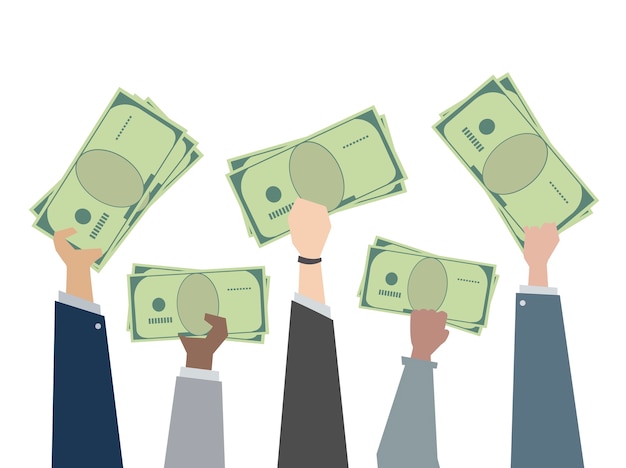 No matter how passionate or committed your employees are, the promise to a salary can be a powerful motivator and incentive. Payroll is essential for every company. Although managing payroll is one of the most important transactions in a company's business, it also involves tedious and mundane administrative tasks. Not only does it require calculations, but also compliance with strict regulatory requirements. Making mistakes can lead to problems that could result in disgruntled workers.
Payroll Management System has been redesigned by technology. It eliminates repetitive administrative tasks and improves accuracy. Human resource departments and company managers must now decide how to manage payroll services. You may still be at a crossroads regarding the best way to manage your payroll services. Read on to learn how the payroll bureau software works.
What is Payroll Service Bureau Software?
Payroll bureaus specialize in providing payroll services to other businesses. Outsourced payroll services cover all activities, including processing salaries, checking employees, and filling out reports. The payroll bureau software is designed for accountants and takes care of repetitive calculations so you can focus on your other business. This software provides all the necessary support and taxation for employees.
Payroll service bureau software provides employees with a self-service platform to view and print their payslips. The accounts team can use the platform to distribute funds from any device connected to a secure network.
A payroll bureau is an excellent option for any business that doesn't want to deal with payroll or cut costs. You can rest assured that your payroll bureau will be reliable and ensure accurate tax compliance. This will allow you to avoid penalties or fines and deal with unhappy employees. The software can manage any number of employees, so it doesn't matter if your company is growing or shrinking.
What does a Payroll Bureau do?
These are the tasks that the payroll service bureau software does:
1. Online Payslips
Payroll bureau software makes it easy to share payslips and other pay-related documents. The platform allows them to access their payslips with their secure login details. This eliminates the need for printing or postage. Employees can access the self-service access to download their slips generated by the system. If they want to review or reprint the salary figures, they can search for past payslips.
2. Timesheets
Payroll specialists often require timesheets to process salary payments. This can lead to manual data collection that is often inaccurate and tedious. The payroll bureau software automates data capture by creating timesheets based upon each employee's check-in and check-out times. Once timesheets are generated, the HR department approves them and processes salaries.
3. Online documents
Instead of going through each employee file manually every time you process payroll, you can save them in the payroll bureau software. Securely share, store, and transfer data files between departments via the online portal. The online portal reduces the risk of exposing sensitive information by tracking stakeholder authorization to access information. An audit trail for each information access is also generated. This ensures GDPR compliance. Managers and business owners can set up email notifications whenever sensitive documents are viewed.
4. Annual payroll returns
Payroll bureaus automate the filing of monthly and annual returns from taxable earnings. You must calculate each employee's tax liability and make the appropriate deductions when processing payroll manually. Software completes all calculations, making it easy to do everything. This software saves companies from penalties or fines that could result from mistakes or delays in submitting tax returns.
What can a standard outsourced payroll bureau service do for your business?
Payroll bureau software for accountants offers many benefits, including reducing the hassles of manual payroll processing.
1. Cost reduction
Payroll functions that are done manually or in-house can quickly add up. To calculate salaries and manage employee worksheets, you'll need extra workers. As your company grows, the labour required to perform payroll tasks increases. Outsourcing payroll functions to a payroll bureau will allow you to automate the most repetitive administrative tasks and eliminate the need for a specialist. It is possible to reduce salary expenses by reducing the number of employees who work on payroll. Your company will save money on printing and postage costs because employees can access financial documents via the self-service platform.
2. Direct deposit services
Direct payments to employees are preferred over deposits to their bank accounts. This saves time and money by not visiting the bank each month to cash in a check. The company also avoids resolving any issues that arise from issuing incorrect cheques. Direct depositing is difficult if you don't have an outside payroll service. It requires a high-end setup and bookkeeping software. You can organize direct deposits for employees using bureau software from an external payroll service bureau. This will also save you some transaction costs.
3. Save time
Many businesses find it tedious and time-consuming to process payments manually.
Technology advances often force business owners to make difficult decisions. It is up to you to decide whether or not you require the most current payroll software and tax charts installed on your computer. If you are not an expert in selecting payroll software or tax charts, you can make a mistake, use the wrong charts, and get penalized. You can avoid fines by outsourcing payroll. It also saves you the hassle of dealing with technology changes and updating your payroll software.
4. Payroll compliance
Companies have to keep up with changes in human resource regulations, tax laws, and salary policies. Implementing these changes can sometimes prove difficult due to a lack of expertise. You can still keep up with payroll compliance by using an outsourcing payroll bureau service. Access to expert services is also available that can be used to enhance your business.
5. Exact payroll reporting
Software for payroll service bureaus automates the production of timesheets, payslips, and payroll reports. You won't find mistakes due to incorrect data entry or miscalculations. Tax filing is also accurate because the software automatically updates all payroll operations.
What are the main points to consider whaen reviewing software from Payroll Service Bureau?
Finding the right payroll software bureau software for your business can be challenging. Payroll service bureau software reviews will help you choose the right fit for your company. Make sure you choose a reliable payroll service provider with high standards of professionalism. You should find the right fit for your business. A service provider that is flexible, dynamic, and able to scale with your business needs is an example. Before you choose a bureau, consider the following:
Experience and credentials
Prices and services
Information security and safety
Customer service and responsibility for tax filing mistakes
Payroll Bureau: Why choose it?
Software for payroll bureaus that keeps your internal reporting current. Certified payroll reports are free from errors and save you time and money. Attendance tracking allows you to generate accurate timesheets. Employees can also check-in and out remotely. This makes it possible to track employee performance in real-time. Employees can access their payslips and receive immediate feedback through the self-service portal. The bureau provides expert advice on various issues that can affect productivity and improve the business' overall performance.
Final Words

We want to establish that the payroll management system can act in the easiest procedures to lift and manage employees and their salaries. An HRMS is an advantage of software to help you elegant your leave management, reimbursement, time logs, and policy Payroll processing Services. A company has a different surface of the company strategy to look after. In such a structure, don't you think giving your HR personnel repose of directional tasks would guide the new design's great origin? You can try UBS HRMS for a better payroll process, leave grant, and attendance trail management.