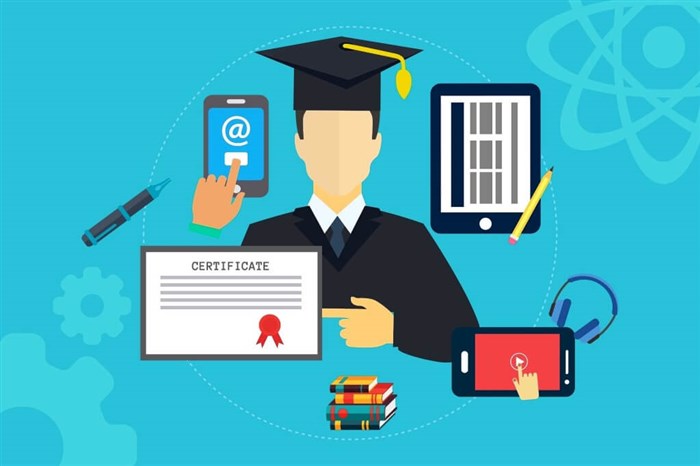 The most reliable way to advance your career quickly is to acquire certification in the field of your choice. For example, if you are an IT professional, focusing on cyber security, system administration, or server administration can help you build a promising career. Many certifications are available in this field, enabling you to demonstrate your skills more effectively.
One of the topmost IT certifications is provided by CompTIA. From beginner courses for CompTIA A+ certification to advanced ones, there is a credential for professionals of every level of expertise. This article will discuss everything you need to know about a few of the best CompTIA certifications.
5 Best CompTIA Certifications This Year
Each CompTIA certification focuses on a particular core competency in different domains. Here are the top five CompTIA certifications you can pursue to further your IT career this year.
1. CompTIA Security+ Certification
CompTIA certifications such as Security+ emphasise the core elements of cyber security. In addition to being one of the top-paying IT certifications, it is one of the best entry-level, vendor-neutral certifications for network security. The CompTIA security+ exam cost around the world is comparable. For instance, it costs $370 in the United States.
With Security+, candidates can take up job roles in cyber security such as:
IT System Administrator
Network and Cloud Engineer
Software Developer/DevOps
IT Project Manager
System Administrator
Help Desk Manager/Analyst
Security Engineer/Analyst
IT Auditor
The CompTIA Security+ certification is recognised by ANSI and meets the ISO 17024. It also meets the requirements of directive 8140/8570.01-M of the US Department of Defense (DoD). As the certification is perpetual, candidates who pass it will be certified for life.
2. CompTIA Network+ Certification
The CompTIA Network+ certification emphasises the underlying principles of networking. It is recommended by renowned organisations such as HP, Dell, and Intel and is one of the highest-paying IT credentials.
The Network+ CompTIA training prepares you for a career in networking, including these roles:
Data Center Technician
IT System Administrator
Telecom Technician
Junior Network Administrator
Network Engineer
NOC Technician
Cable Technician
This certification has been approved by the US Department of Defense as being compliant with ISO 17024 standards. ANSI has also accredited it since 2008. Therefore, a CompTIA Security+ exam ISO/ANSI-accredited is considered good-for-life (GFL) and is not subject to a future expiration date.
3. CompTIA A+ Certification
In 1993, CompTIA introduced its A+ credential. Besides being a widely recognised certification, many view it as a good stepping stone toward a strong IT career. The certification addresses several core technologies and operating system skills. Thus, earning a CompTIA A+ certification can help you get a good salary in the future.
Many early IT roles can be prepared for through CompTIA A+ training, including:
Data Support Technician
Field Service Technician
Desktop Support Administrator
Technical Support Specialist
Service Desk Analyst
Help Desk Technician
End-User Computing Technician
Associate Network Engineer
System Support Specialist
CompTIA A+ Core Series candidates must pass two tests – 220-1001 (Core 1) and 220-1002 (Core 2). In addition, ANSI granted CompTIA A+ accreditation in 2008, meaning it is recognized as a global standard and is not subject to expiration.
4. CompTIA Advanced Security Practitioner (CASP+)
The CompTIA Advanced Security Practitioner (CASP+) certification is on the Master's level. The CASP+ credential certifies candidates' technical expertise and ability to design, conceptualize, and engineer security solutions within complex enterprise environments.
A CASP+ certification prepares you for a variety of roles, including
Senior Security Engineer
Security Analyst
Security Architect
SOC Manager
CompTIA Security+ meets the requirements of Directive 8140/8570.01-M and ISO 17024 standards. ANSI also accredited it in 2008. The certifications accredited by ISO/ANSI under the CompTIA Security+ program have been available since January 1, 2011; they are considered GFL and do not expire. Also Read: Webtoon xyz
5. CompTIA Server+ Certification
In 2001, CompTIA introduced the Server+ certification. Server+ provides students with an in-depth understanding of server-related software and hardware, disaster recovery, hybrid servers, and business continuity. In addition, this credential assures that IT administrators, certified at the administrator level, can perform their duties in any environment.
With Server+, you can prepare for careers in IT, including:
Data Center Technician
Network Administrator
IT Technician
Systems Administrator
Server Administrator
Field Service Technician or Engineer
Data Center Engineer
This certification is currently available as CompTIA Server+ SK0-005. As of January 7, 2022, CompTIA Server+ SK0-004 is no longer offered.
In conclusion
A CompTIA certification is generally recognised as an excellent way to enhance your career prospects. It is vendor-neutral and is widely accepted worldwide. You can thus gain excellent career skills by taking CompTIA A+ courses and potentially work on any company's technology, regardless of where you are.
Essentially, there is a continued shortage of qualified computer experts, particularly cyber security. By obtaining one or more of the above CompTIA certifications or combining two or three, you will be a valuable asset to any organisation. So get started on your dream career today by boosting your certifications.
Must Read: Procedure for Creating Competitive Exam Study Program Step-By-Step